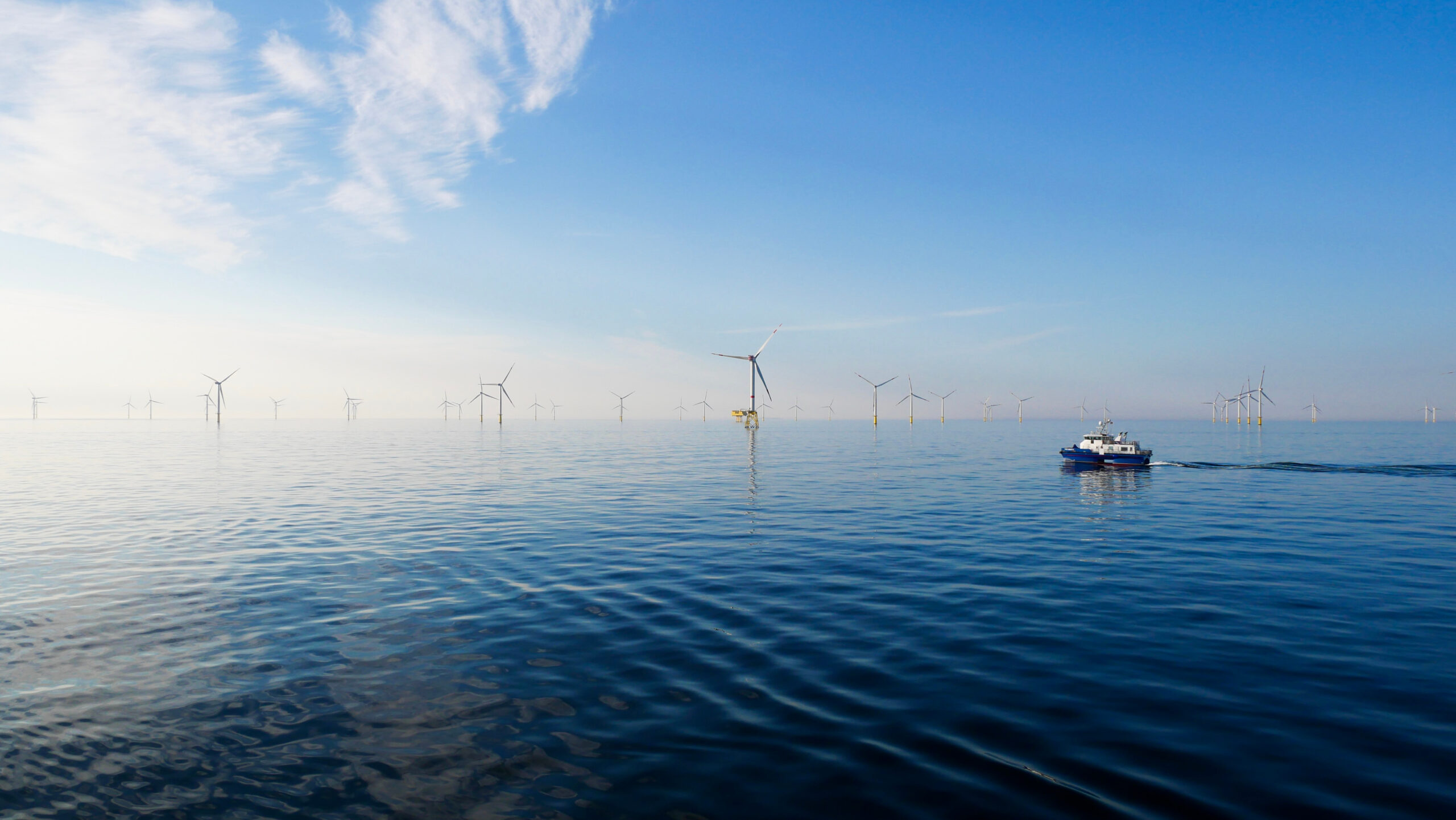 In January 2022, Offshore Operations Limited (OOL) was contracted to complete 24 vessel technical inspections and a commercial review, as part of a pre-purchase due diligence package.
OOL was contracted by a maritime holding company during the initial stages of a potential acquisition of a UK-based owner and operator of offshore vessels.
OOL was responsible for conducting a range of vessel inspections, a shore-based systems review, a bespoke market report, a commercial review, an evaluation of business systems and operational performance, and a desktop 360 assessment.
The Requirement
The client required a highly experienced and trusted 360º support agency, offering both technical and commercial expertise, to provide a reliable and thorough inspection and commercial review package.
With more than 15 years' of experience within the offshore wind vessel market, and a trusted team of technical and commercial experts, OOL was the ideal fit for this vital scope of work.
The Scope
Pre-Purchase Inspections
The project commenced with OOL assembling their team of highly-qualified vessel auditors to conduct the pre-purchase inspections of the crew transfer vessels (CTV), survey vessels, multicats and RIBs.
Despite only six weeks in which to complete all 24 vessel inspections, with the fleet spread across five countries, OOL was able to mobilise their team within days, ensuring each inspection could be carried out without any impact to operations.
As a complete picture of each asset's current condition and capabilities was paramount, each vessel inspection's scope of work involved more than twenty sections. Each inspection included, but was not limited to, an audit of the vessel's statutory certificates, a visual inspection of the vessel's machinery and Planned Maintenance System (PMS) for outstanding items, and an unrecorded vessel damage and repair inspection (per class records and PMS).
New Build Inspection
OOL visited a shipyard in the Isle of Wight to validate the build quality and progress of a new build CTV which would be acquired should the company acquisition be finalised.
With almost two decades of experience in offshore wind vessel build management, OOL's tried-and-tested process ensured a comprehensive inspection including validation of progress to program, an inspection of major equipment ordered and present onsite, and a review of cost of build contract vs delivered costs.
Shore Based Systems Review
By utilising OOL's systems audit expert – who has a strong track record of fleet operations excellence over their decade-long career- OOL were able to undertake a desktop review of the Integrated Management System (IMS).
The IMS desktop review included items from the International Safety Management Code (ISM) as well as ISO 9001, 14001 and 45001. OOL reviewed HSE performance and a compliance check and detailed finding report was issued to OOL's client.
Charter Party, Contract Review & Desktop Valuation
To ensure a complete 360º view of the income stream, OOL conducted a commercial review of all achieved and pipeline charters, and a desktop vessel valuation of the existing fleet, which noted similar vessels sold within the market.
With the support of sister company, Colebrook Offshore, OOL provided a rate review and market average scoring based on duration (firm and options), charter, and vessel type. The client was also provided with notable points within the BIMCO / Charter Party and individual vessel valuations.
Market Position, Overview and Forecast Report
OOL produced a bespoke market report which included a detailed analysis of the target company's market position, including the company's score against the industry's top 10 operators and days of charter per vessel vs competitors.
In addition, OOL provided their client with the target company's market posting overview by customer base, and a comparison of their CTVs and other major assets against competitors' vessels.
Offering their client a clear understanding of the target company's market growth potential, OOL provided a detailed CTV market overview report which included an evaluation of market trends and estimated requirements for the future, as well as a European fleet overview including current vessels and new builds.
Business Operations and Commercial Performance
OOL conducted an exhaustive business systems and operational performance evaluation. This included reviewing the current business plan and producing a summary report of areas of weakness and recommendations for growth/improvement.
The target company's commercial performance was analysed, including bid win/loss ratio and contract win/loss rationale.
OOL also delved into a deep analysis of vessel financials including individual vessel budgets, budget vs spend, vessel CAPEX spend review and critical stock holding for each vessel.
Additionally, OOL reviewed business systems including the target company's Vessel Management Platform, as well as their HR processes and pay and retention rates.
Desktop 360º Assessment
The final scope of work involved a full 360º analysis of key areas including vessel performance, health, safety and environment (HSE), commercial activities, and shoreside support.
Drawing on the diverse experience of OOL's team, the comprehensive assessment covered everything from technical availability to commercial attractiveness, as well as HSE observations.
This section of the overall scope also included a customer engagement survey, which gave valuable insight into areas of strength, as well as those requiring improvement.
The Team
OOL provided a team consisting of the following in order to complete this scope of work: Marine Surveyor, IMS Auditor, HSE Auditor, Junior Broker, Broker, Senior Broker (C-Level), Renewables Maritime Expert (C-Level), Maritime HR Professional, IT Systems Analyst and an Administrator.