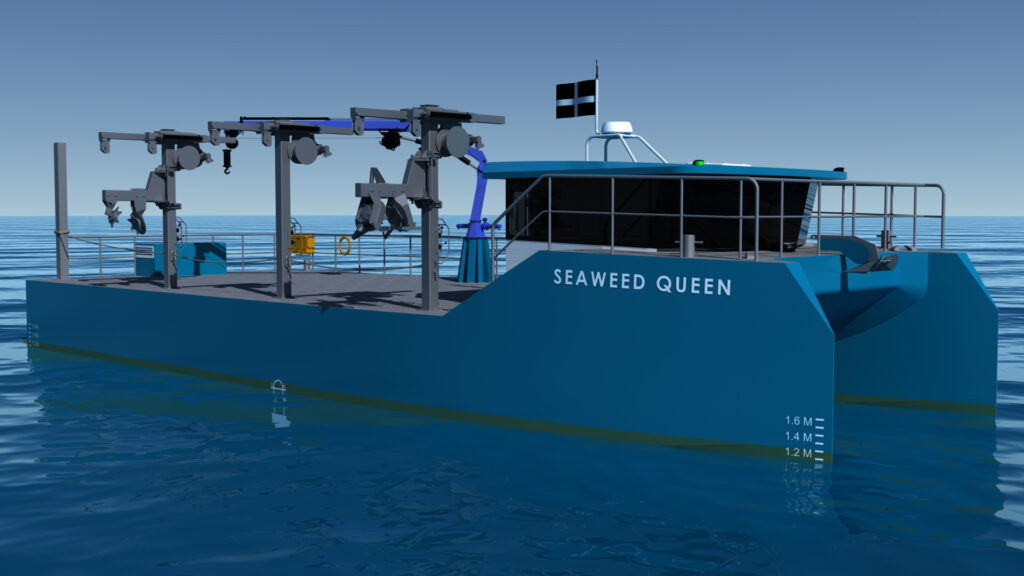 Totnes, UK, 4th October 2023. Biome Algae, a leading innovator in sustainable aquaculture and algae farming, is excited to announce a strategic collaboration with Rockabill Marine Design to design a state-of-the-art 20m hybrid propulsion kelp harvester. This partnership underscores Biome Algae's commitment to sustainable and innovative marine resource management and environmental responsibility.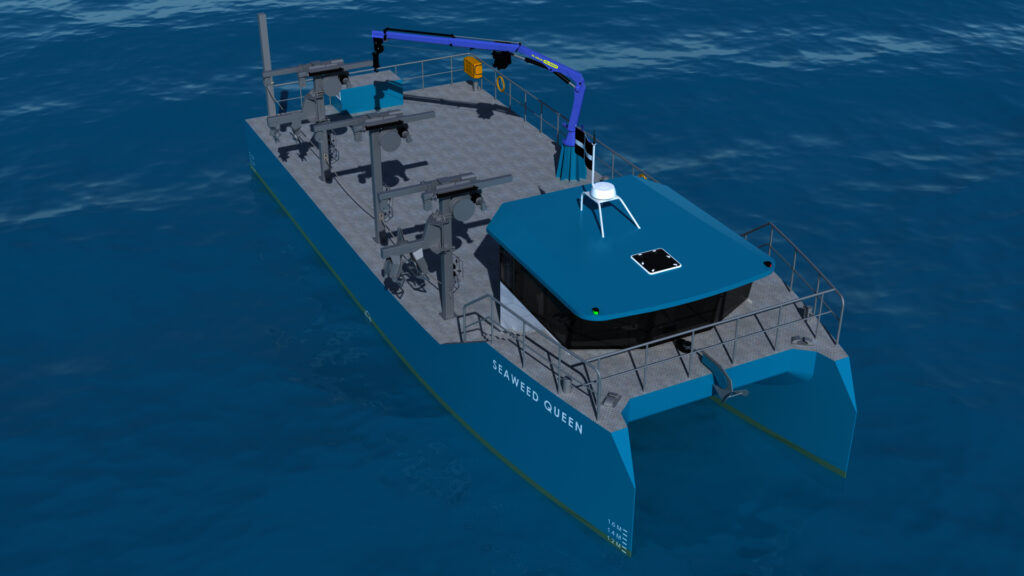 Key Features of the Vessel:
The vessel will be equipped with an advanced hybrid propulsion system from Volvo / Danfoss, which offers increased energy efficiency and reduced emissions – aligning with Biome Algae's sustainability goals.
Designed for maximum productivity and efficiency, the harvester boasts a substantial 40-tonne per day harvesting capacity. The 105 square metre working deck will allow Biome Algae to harvest kelp sustainably and safely while minimising environmental impact. Additionally, the vessel's lightweight and corrosion-resistant aluminium construction maximises durability and environmental compatibility.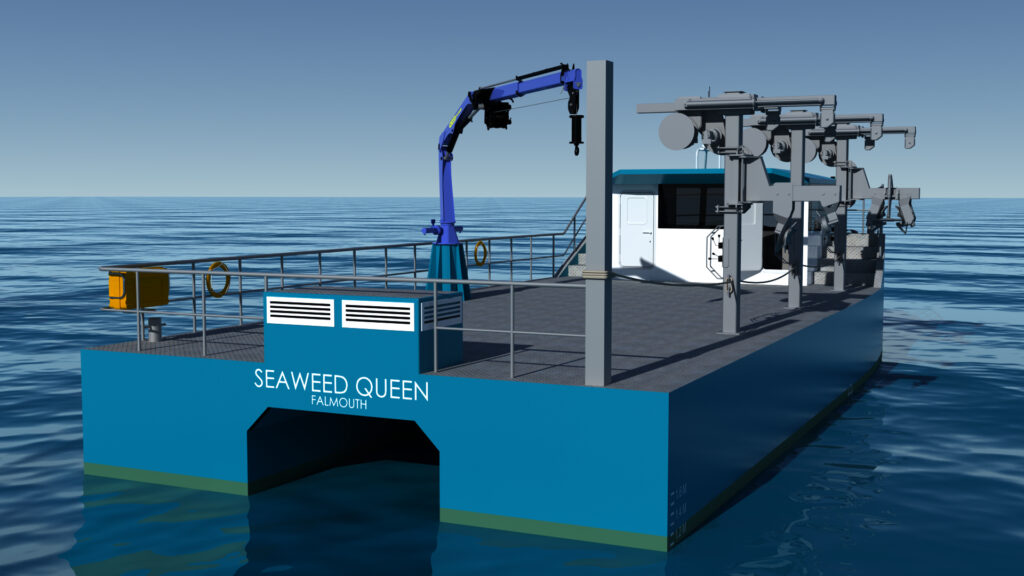 Biome Algae selected Rockabill Marine Design as its design partner due to their demonstrated ability to fully understand the company's business model and ensure that the vessel aligns seamlessly with their mission, whilst meeting all technical requirements.
Ruairi Grimes, MD at Rockabill Marine Design said, "Being part of the CSO Marine Group, Rockabill Marine Design is able to draw on a wealth of industry knowledge, enabling us to take a holistic approach to design that perfectly complements Biome Algae's vision for sustainable aquaculture operations."
Dr. Angela Mead, CEO of Biome Algae, emphasised the significance of this partnership, stating, "Our collaboration with Rockabill Marine Design reflects our commitment to innovation and sustainability. We chose Rockabill for their exceptional ability to understand our business model and incorporate it into the vessel's design seamlessly."
She continued, "This partnership signifies a union of expertise, innovation, and a shared commitment to sustainability. Together with Rockabill Marine Design, we aim to set new industry standards in responsible kelp harvesting."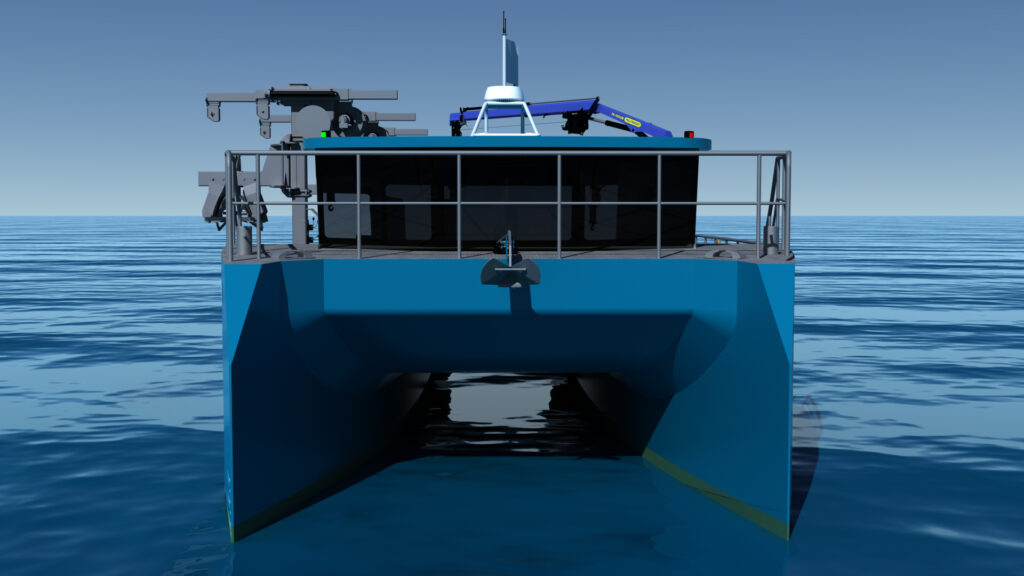 The development of this hybrid propulsion kelp harvester underscores Biome Algae's mission to lead the way in responsible aquaculture, algae cultivation, and ocean conservation.
About Biome Algae:
Biome Algae is a forward-thinking company dedicated to advancing sustainable aquaculture and algae farming practices. With a strong commitment to environmental stewardship, Biome Algae is at the forefront of developing innovative solutions for responsible marine resource management.
About Rockabill Marine Design:
Rockabill Marine Design is a leading naval architecture and marine engineering firm known for its expertise in designing specialised, advanced and environmentally friendly vessels. With a focus on sustainability, they work collaboratively with clients to create cutting-edge marine solutions.