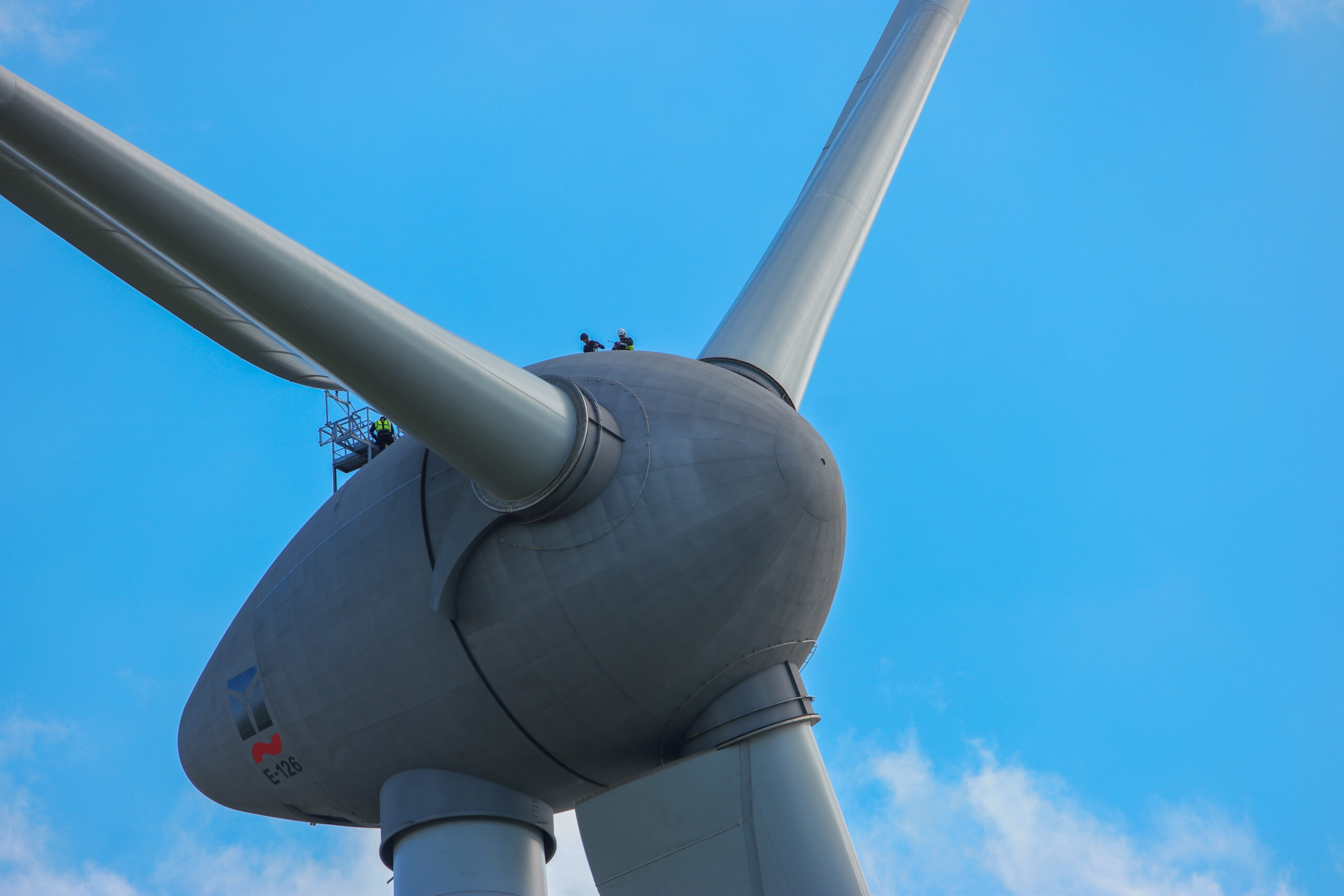 London, Wednesday 07 June 2023. In 2022, 2.5 GW of new offshore wind energy was installed in European waters, representing a significant contribution to the EU's current offshore wind targets, which could see total capacity in Europe rise to 112 GW by 2030, 248 GW by 2040 and 354 GW by 2050.
These ambitious (but realistic) goals present significant staffing challenges for offshore wind farm developers and operators. Manning, recruitment and training obstacles can delay or derail projects, especially during the early phases. Because of the wide range of roles and skilled personnel required to plan, design, build and maintain offshore wind farms, staffing plays a key role in the success of any project.
Despite these challenges, there is potential for rapid growth in the European offshore wind market, offering lucrative opportunities for developers, operators and individuals alike. In this article we look at the key staffing challenges, opportunities, solutions and strategies that will influence the growth of the European offshore wind market.
Challenges and opportunities
With 43 operational offshore wind farm projects in the UK alone, and other European nations such as Spain, Greece and Sweden recently submitting plans to grow their own offshore capabilities, European waters offer fertile ground for wind farm development. But, with a well-documented skills shortage affecting the offshore industry, competition for talent remains a significant challenge. According to a McKinsey report, it takes an average of six months to fill a vacancy for an Energy Technician in Germany, and this isn't an isolated example across Europe's renewables sectors.
The appeal of other renewables industries, such as solar and onshore wind, is strong for new trainees who want to progress quickly, work more sociable hours and be located within driving distance of their homes. Equally, spending days or weeks offshore at a time may not appeal to younger trainees, especially those with families or active social lives, and the harsher working conditions at sea may deter some others.
But despite these factors, offshore wind opportunities are still attractive for the right kind of candidates. Those who enjoy a particular kind of outdoor lifestyle, where they are based close to the coast or waterways, will likely be drawn to working offshore. Equally, those who want to work in offshore shift patterns (such as two weeks on, two weeks off) will find that offshore wind suits them better than onshore wind.
The potential for growth in offshore wind may also offer far greater job security in the long term. While installed onshore wind capacity in Europe is currently higher than offshore capacity, onshore wind farm development can experience greater delays because of environmental concerns and criticisms. Offshore wind farms, on the other hand, often face less resistance and offer significant potential for growth throughout Europe, with only five out of 27 EU member states having no sea border.
While less established than onshore wind in Europe, offshore wind is far more mature than ocean energy too. The EU's strategy on offshore renewable energy sets a 2030 target of 60 GW of installed offshore wind capacity compared to just 1 GW for ocean energy, reinforcing the growth potential and job security offered by European offshore wind.
Understanding and identifying the profiles of candidates suitable for offshore wind projects requires industry knowledge and a team dedicated to sourcing high-quality candidates from a range of backgrounds.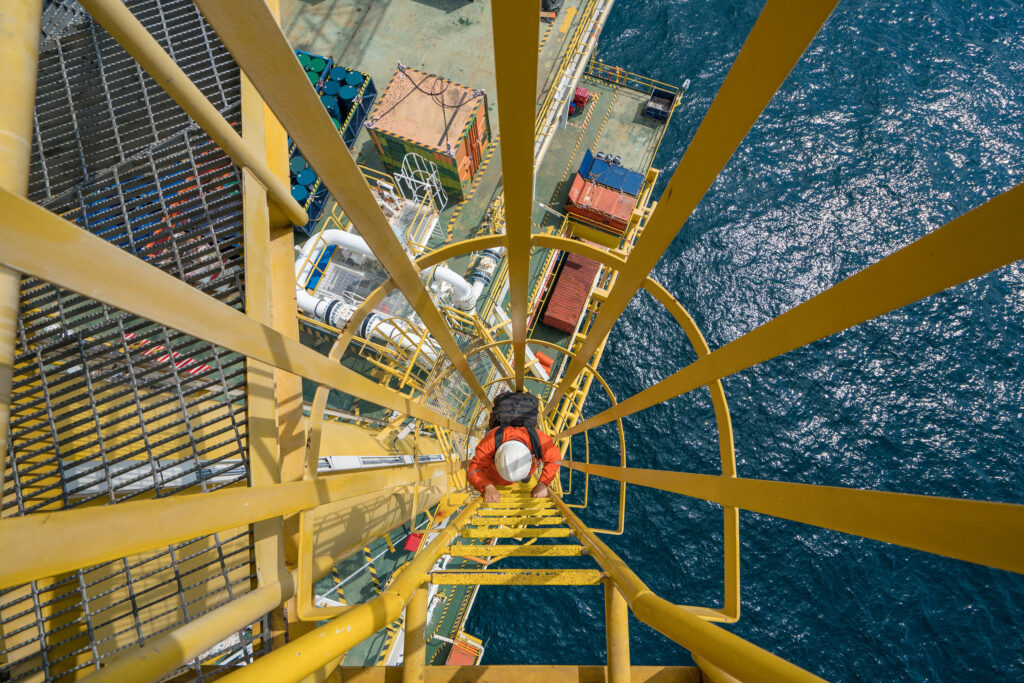 Solutions and strategies for growth
There are three key solutions that, when combined, will build a growth strategy for staffing the offshore wind industry in Europe:
Reskilling and upskilling
Attracting new talent
Retaining existing talent
Reskilling and upskilling
Individuals who already work offshore in some capacity, whether in the oil and gas industry or in other maritime sectors, are a logical choice for reskilling and upskilling for offshore wind. As well as having transferable skills and a lifestyle that is likely already suited to working offshore, they are already adopting a 'safety first' approach in their working practices and processes.
They will also have previously undertaken relevant safety training, such as sea survival, which will help fast-track them into a suitable position in offshore wind. The fishing, ship management, aquaculture and maritime transport sectors could provide particularly fertile ground for offshore wind recruiters.
Attracting new talent
Apprenticeships, training courses and recruitment drives can help attract new talent into offshore wind. As we've highlighted above, Europe's offshore wind sector is growing rapidly, offering secure and rewarding employment opportunities for vessel crew, turbine technicians, subsea engineers and many other skilled offshore workers.
Although wind farm developers and operators run their own established apprenticeship and training programmes, these are often oversubscribed, leaving many good candidates looking for an opportunity to enter the industry. The appeal of working in offshore wind may be different from one person to the next, but new talent is out there and should be harnessed to help drive growth.
Retaining existing talent
Retaining existing offshore wind workers in Europe and hiring those with offshore wind experience from other parts of the world to work on European projects should be a priority. New offshore wind farm developments are regularly gaining approval around the world, making this recruitment market extremely competitive. Crew positions, as well as technician roles, can be especially hard to fill, which is why a specialist network and database of offshore candidates is required to ensure the right personnel are sourced at the early phases of any project.
How specialist recruitment can support the growth of offshore wind in Europe
Finding, hiring and retaining the right personnel to complete an offshore wind project requires specialist knowledge and a dedicated team with the experience to manage both large- and small-scale staffing requirements.
At Offshore Operations, we've developed a tried-and-tested recruitment process backed by 15 years of experience in the offshore wind industry. Members of our team have worked on site at some of Europe's largest wind farms, including Hornsea 2, Danish Kriegers Flak and Dogger Bank.
As a result of this real-world experience, we have assembled a strong network of experienced offshore professionals, skilled crew members and highly qualified personnel to cover all the key roles required for an offshore project. For most client briefs, we can organise and mobilise offshore teams and individuals within 24 hours of a request.
From CV review through to visa, training and equipment management, our comprehensive range of staffing services are backed by specialist integrated software, giving our clients full visibility over the entire recruitment process.
If you'd like more information about our offshore wind staffing services, contact our dedicated team today: [email protected]